Elle se lance a son tour dans la country .
L'album s'appellera "Detour' est sortira le 6 mai.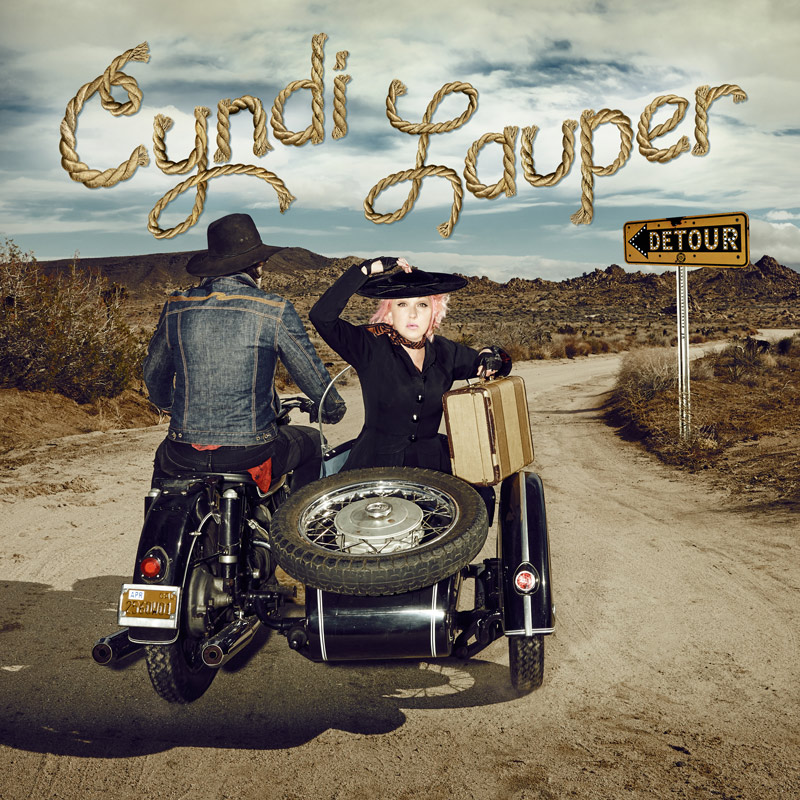 DETOUR showcases Cyndi Lauper's unmistakable voice on country classics from the '40s, '50s and '60s and features guest appearances from county music stars Vince Gill, Emmylou Harris, Alison Krauss, and Willie Nelson. Lauper recorded the album in Nashville alongside a band comprised of the city's top session players. DETOUR will be available May 6 on CD, LP, and digitally.
Track Listing
1. "Funnel Of Love"
2. "Detour" - Featuring Emmylou Harris
3. "Misty Blue"
4. "Walkin' After Midnight"
5. "Heartaches By The Number"
6. "The End Of The World"
7. "Night Life" - Featuring Willie Nelson
8. "Begging To You"
9. "You're The Reason Our Kids Are Ugly" - Featuring Vince Gill
10. "I Fall To Pieces"
11. "I Want To Be A Cowboy's Sweetheart" - Featuring Jewel
12. "Hard Candy Christmas" - Featuring Alison Krauss